Muslims have fucked up everything they've touched!!! France, Sweden, the U.K... they aren't wanted here and there will be a crusade.
almost 2 years ago
Reply
@_______ BITCH, we don't caaaare!! We help people and even if our countries are chaotic for a while things will get better! And we'll be happy we helped and are written down in history and remember as good countries😊 And do you remember what white Europeans did when they came to America?? Do you even KNOW what they did to the native Americans??? And the U.K. didn't even let refugees into their country?!?
over 1 year ago
Reply
@britt1205 yes, Muslims are the ones that have caused terrorist attacks, but most of the Muslims want to live in peace and they don't want to cause any harm. Please don't treat all of the Muslims so terribly. Everybody is equal.
over 1 year ago
Reply
YOURE ALL SO STRONG AND BEAUTIFUL AND DESERVE SO MUCHH BETTER AND IM SORRY IM SO SO SORRY
almost 2 years ago
Reply
I LOVE YOU 💗💗💗💗💗 STAY STRONG YOU AMAZING PEOPLE
almost 2 years ago
Reply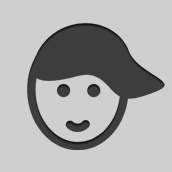 @🐫👑MirandaIsAware👑🐫. Muslims are horrible. Did you ever take history in school?? They were the ones who destroyed the twin towers. Look up what they have done throughout history.
almost 2 years ago
Reply
@britt1205 some muslims aren't like that.
almost 2 years ago
Reply
@britt1205 have YOU ever taken history in school?? White peeps were (and some still are) ABSOLUTELY HORRIBLE!! They invaded countries and took the people who lived there as slaves! They thought they were better than others and people of other races were animals. No no no, they LITERALLY thought black people were animals (all humans are animals but that's besides the point)
over 1 year ago
Reply