I don't care what he is as long as he loves me, that's all I care about.
over 6 years ago
Reply
i want my man to be the nicest funniest most good looking guy ever and I want him to love me but money does matter. If you're in a relationship were there's love but no money or money but no love it never works out. If a husband and wife r living in a house and they can't pay bills or buy birthdays gifts for their kids then it creates a lot of problems which is why you have to date a guy which a decent job that pays
about 6 years ago
Reply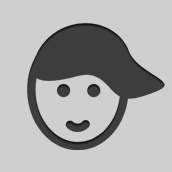 I wouldn't mind if he was rich, lmao. I don't want him to be poor, but if he was, and he was my dream guy, I wouldn't mind. Only if he worked his butt off for what he has and wants more money . I mean, I don't want a money obsessed guy, but if he's poor I hope he wants to not be poor, haha. I want him to have a well paying job, because money is important. How else will we pay for our future kids and shiz? Conclusion: I wouldn't mind if he was poor, if he did everything possible to not be poor. Eventually, with that, I don't think we'd be poor.
about 6 years ago
Reply
I just want a guy that's nice, and protective about me. I don't care if he's rich or poor, there are more important things about a guy than money
almost 6 years ago
Reply