@FJ yea I no right .... The guy that say ewww must b little kids lol
about 8 years ago
Reply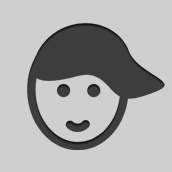 it depends what and where
almost 8 years ago
Reply
Well I don't like them. U should not chose I girl or rate a girls hotness on how many tats they have. God dammit guys! Ur giving us a bad name
almost 8 years ago
Reply
A cute butterfly tattoo is sexy but nothing to big
over 7 years ago
Reply
I've got several tattoos! Me & my husband are into that. We're not completely covered, but I've got ALOT!
over 7 years ago
Reply
my cousin has one of a dragonfly to represent her sister (my other cousin) Nicky, Nicky died so its really sad, but a good thing to remember her by.
about 7 years ago
Reply
@Blair aw! That's a nice tribute!
about 7 years ago
Reply