Black people are so strong and beautiful and resilient and I can't even understand how they're this amazing 💗💗💗💗 Your lives are so, so important
over 2 years ago
Reply
@🐫👑MirandaIsAware👑🐫 I completely agree!! Fuck white people! (Sarcasm👈🏼)
over 2 years ago
Reply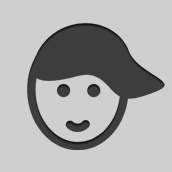 @🐫👑MirandaIsAware👑🐫. My God. Didn't we get over Black discrimination in the civil war? ALL lives matter. Not just blacks. Not just whites. All LIVES MATTER!
over 2 years ago
Reply
@britt1205 she left
over 2 years ago
Reply
I do but not those idiotic BLM dingbats
over 2 years ago
Reply
So you are saying that if a white cop is killed by a high, crazy black man, there won't be riots in the streets? No. because the white people aren't important right now. It's the fucking black dumbasses who pull guns on cops and call it a book and then destroy a city for him. That's bullshit. This is why we need to dig our country out of the hole Obama dug us.
over 2 years ago
Reply
@ĆäśśïëQüëëń she's is just really SJW no arguing with her
over 2 years ago
Reply