No it's just your joints, they do that for some people
9 months ago
Reply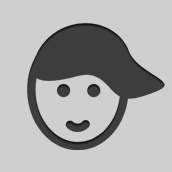 It prob happens to most people not just you
9 months ago
Reply
I've had ankle problems for a long time... I think you should just see if your ankle continuously makes that noise and if it hurts when it cracks.
8 months ago
Reply
it's probably just a mild fracture or you know like cancer or something's totally fine
8 months ago
Reply
Some people just have cracky bones no biggy
7 months ago
Reply
Yes ,my friend had that on her knee she had to go to the doctors!
6 months ago
Reply
Dude if it is happening 24/7 YES GO IMMEDIATELY but if it's once a day or something it's probably been sitting still and needs to basically stretch
6 months ago
Reply
No. stay in your room and finger yourself
9 months ago
Reply
when i use my fingers it makes a schlicking sound
9 months ago
Reply