I'm against Capitol punishment, but people should take abuse seriously. It hurts a huge chain link of people.
almost 5 years ago
Reply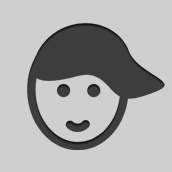 Yes, because for abuse pretty much all you do is sit in jail...they get 3 free meals a day, a okay place to stay, and free healthcare.
almost 5 years ago
Reply
a million people are still getting abused and its been happening for a long time they shud do something to stop it
almost 5 years ago
Reply
@Vivian their never going to be able to stop it
over 4 years ago
Reply
@Melissa that's ridiculous! Have you ever actually been to jail? I already know the answer to that. It's no, cuz if you had, you damn sure wouldn't have said that dumb shit.
about 4 years ago
Reply
I think pedophiliacs and molesters can NEVER be rehabilitated, therefore should NEVER be released back into society.
about 4 years ago
Reply