Well I was twelve and I moved into a new neighbor hood and i met a girl and realized I felt different about her
about 9 years ago
Reply
I'm bi, but I figured it out this year when I started fantasizing about girls when I was in a healthy relationship with my boyfriend. We are still together , but I'm scared to tell him.
almost 9 years ago
Reply
I'm not gay or les I'm straight
almost 9 years ago
Reply
@Sarah I know I don't have much of a right to give advice lol. But I think it's be best if you told him. It can't be a healthy relationship for you if you're weighted down with the anxiety!
over 8 years ago
Reply
@Andre Homsi Jr. Me too and cute guys too
about 8 years ago
Reply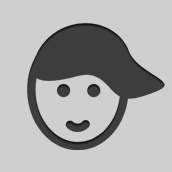 I always felt more attracted to mens
about 8 years ago
Reply
having feeling toward my only guy friend in 6th grade( we still r friends and told him that I like him)
almost 8 years ago
Reply
I remember the exact moment in detail that I thought to myself, "Oh my God, I'm gay!" I was 12. I had a best friend (guy) that I just loved spending time with, and one day it just hit me: I realized I was totally attracted to him emotionally and sexually :)
almost 8 years ago
Reply